---
Gen Z and the Metaverse: Key Insights
---
The metaverse concept was one of the most popular in 2021. Largely due to Facebook's name change to Meta and the growth of the Augmented Reality industry.
However, so far in 2022 we can confirm that the "metaverse" industry is the new target for big brands, which seek to connect with the younger generations. McLaren Racing, Alo Yoga, The Brit Awards, Vans, Gucci, are part of the long list of brands that have already made their debut in the metaverse.
This way, non-gaming metaverses start to appear more frequently. On the other hand, games like Roblox, Fortnite or Minecraft have identified that younger players are turning their attention towards social aspects within the game itself, such as interacting with other players.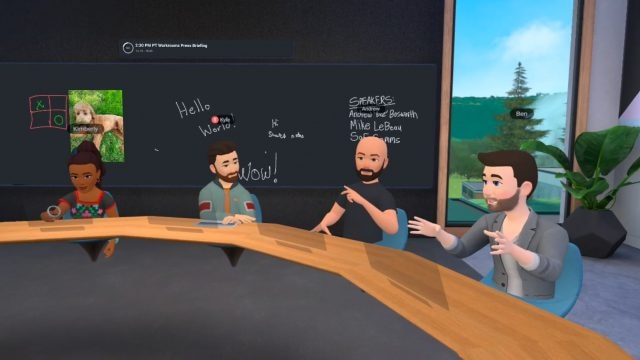 Gen Z and the metaverse
Generation Z (those born between the years 1997 and 2012) make up approximately 60% of users in the metaverse. This generation spends approximately eight or more hours a day online and is more immersed in digital culture than any other generation.
According to Deloitte's 2021 Digital Media Trends report, participation within the Metaverse is vital for marketing if you want to engage with Gen Z.
This same report reveals that Gen Z socializes and follows trends, news and event media through apps, websites, and podcasts. This way, Generation Z associates augmented reality and the experience in virtual worlds with playing, watching and socializing.
Key data to understand the relationship between Gen Z and the metaverse
As users of the metaverse grow, we can better understand who they are and what their behavior is. These are the most relevant key data obtained from recent studies:
87% of Gen Z consider themselves gamers.
7:20h is the average game time in a week.
While the number one hobby for Millennials is watching TV or movies, the same activity ranks as the fifth most popular among Gen Z.
According to research conducted by the Center for Generation Kinetics:
Gen Z recognizes very little distinction between the online world and the physical world.
When asked which quality was most important to their generation, they rated technological savvy almost as highly as freedom (19% and 22% respectively).
According to a study by the Razorfish agency and VICE Media Group:
1 out of 3 of Gen Z gamers want virtual stores to shop in the 3D worlds they explore.
Gen Z users are also more open to companies making use of their data. 63% say they are concerned about data privacy when gaming, slightly less than Millennials (66%) and Generation X (70%).
This group also finds stability and emotional comfort online, with 33% saying they play to build a more idealized version of the world.
65% believe their online relationships are just as meaningful as their offline ones.
Gen Z players will spend a fifth of their "fun budget" on metaverse goodies.
52% of Gen Z gamers say they would like to experience making money in the metaverse, while 33% of them would like to experience a career development.
According to YPulse's The Metaverse Report:
The majority of Gen Z and Millennials are already engaging in activities that place them in a digital reality.
Gen Z is more likely to have a social presence in virtual world gaming than Millennials.
50% of Gen Z users spend time with friends in virtual games.
32% of Gen Z users have made a purchase.
Millennials buy more crypto or NFTs than GenZ (28% and 13% respectively).
How can brands enter the metaverse?
First of all, it is important to understand that the metaverse is a great way to connect with Gen Z. In other words, it is not a space only to sell products or services, but a space to create a community.
This way, the metaverse is conceived as a virtual space where you can play, interact, buy and learn.
Brands can carry out several marketing strategies to access the metaverse world, however, these are the key points to keep in mind:
Purpose: Before deciding on the strategy, the brand must clearly define its purpose for entering the metaverse. Who is the target audience? What does this audience want to see from my brand? What added value can I give them?
Collaborations: Partnering with already developed platforms with a certain reputation, such as Roblox or Fornite, will give your campaign a great starting advantage.
Caution: the metaverse is still unregulated, so ethics is a key factor to consider.